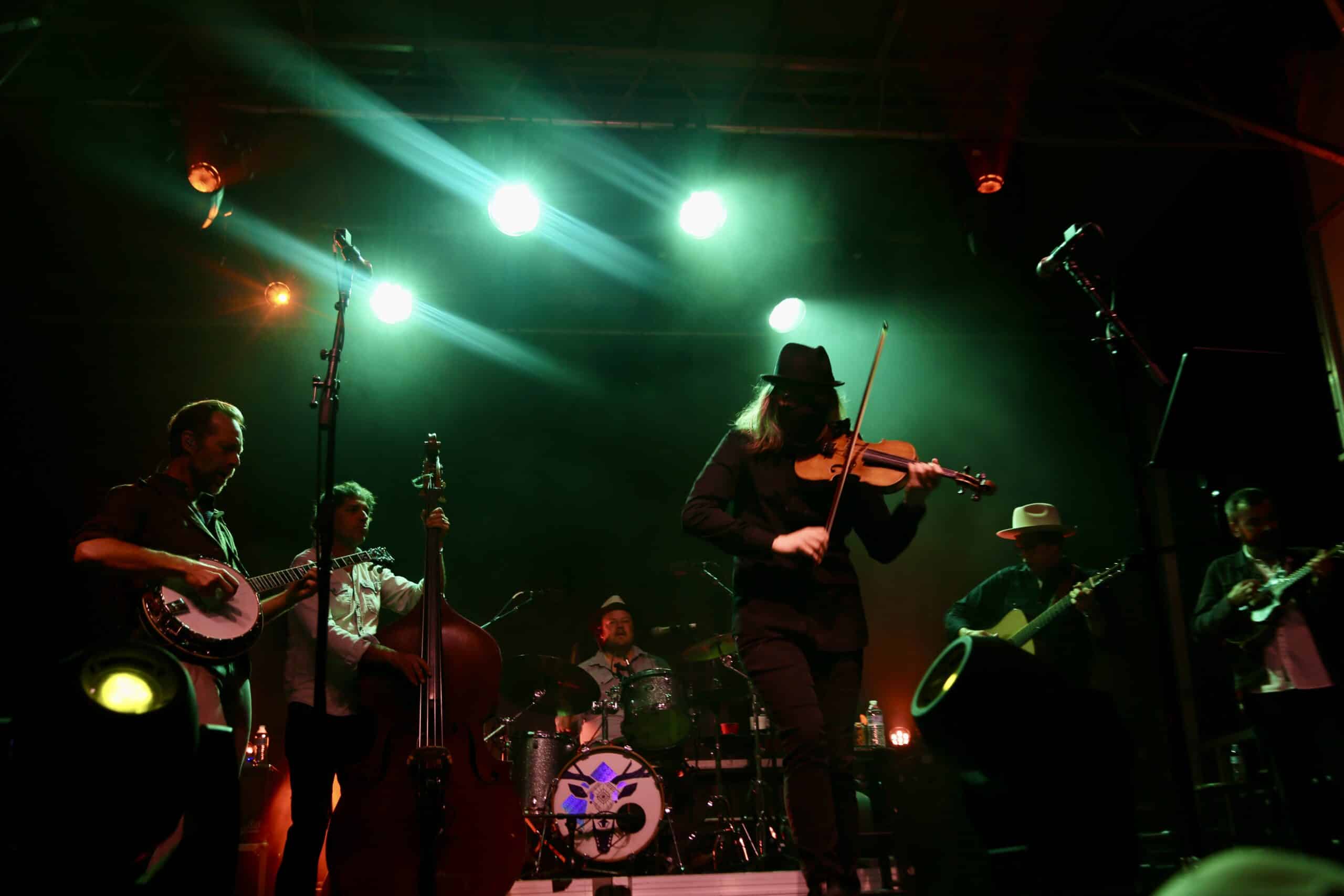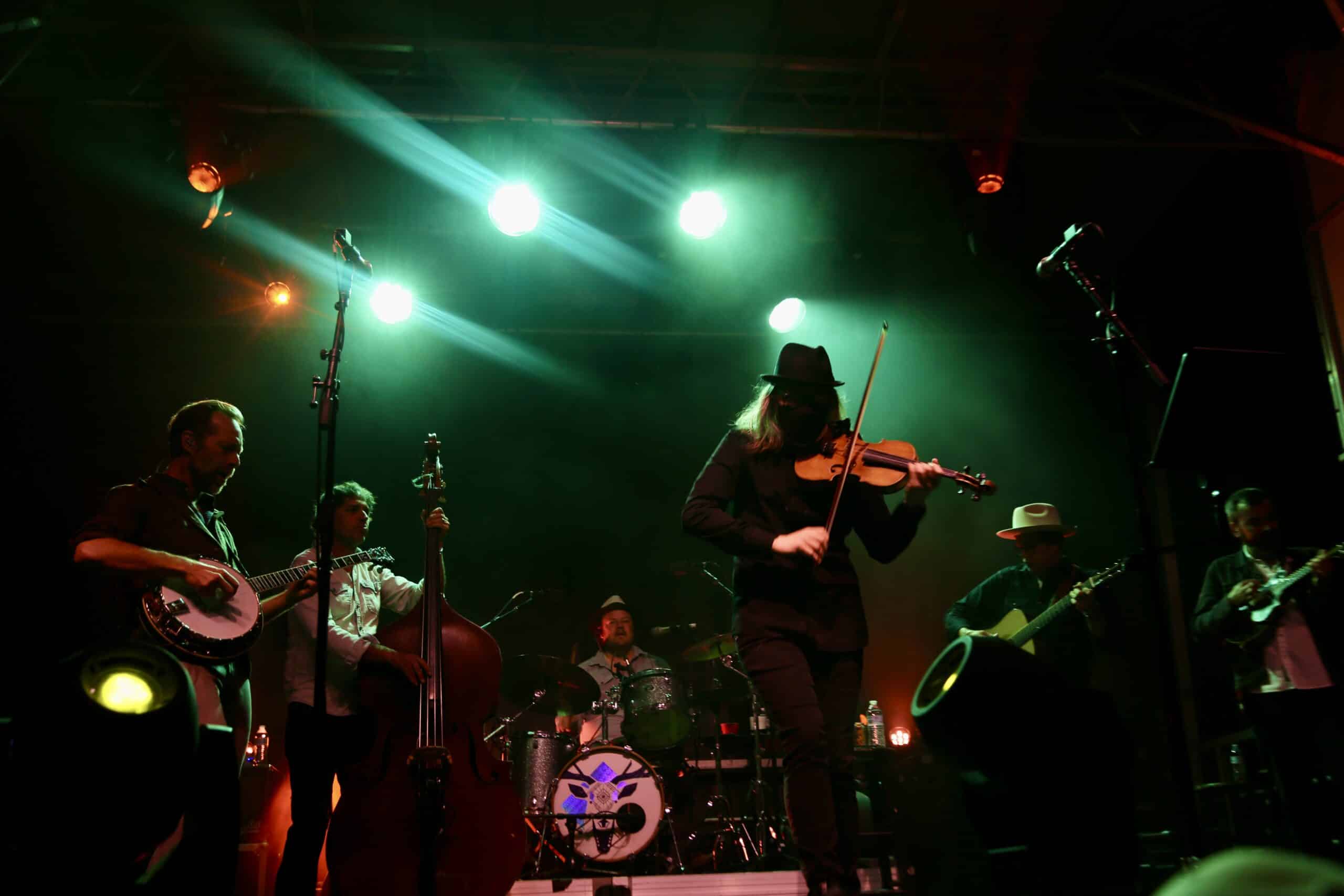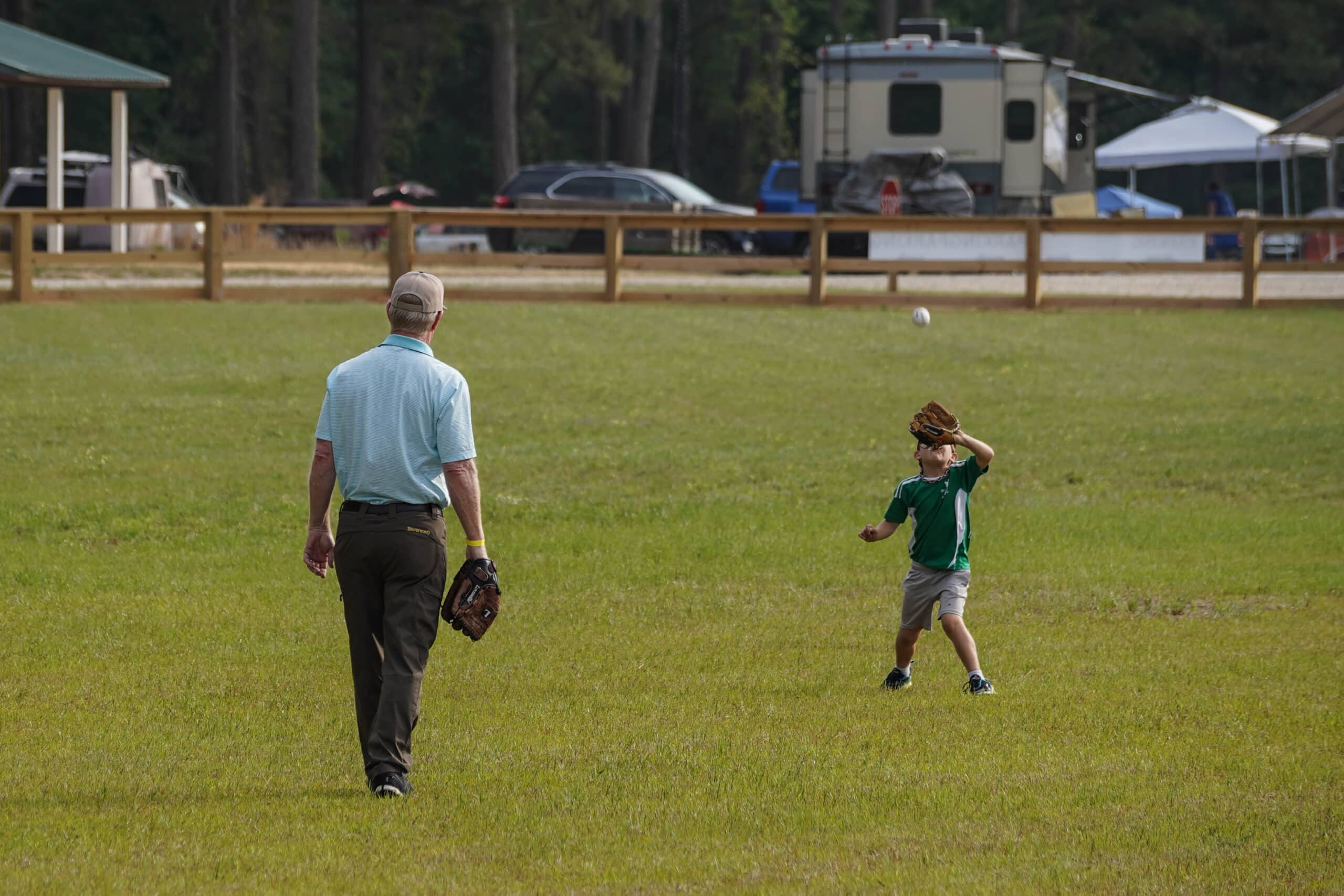 Can I Buy Tickets On Site?

You can, but only online and only if we aren't already sold out. Once you get to the parking entrance, volunteers will scan your mobile ticket for entry and hand over your credentials. If you don't have a ticket, you can't park. Please note this location has very limited wi-fi coverage.

Can't Find Your Ticket or Having Ticket Problems?

Please reach out to our ticket distributor, Wholly Ticket, a locally-owned organization BirdFest has used for years. They will be happy to help! Visit their site https://whollyticket.com or just fill out this form. PLEASE only reach out to them on ticket issues NOT on questions re: bands, the grounds or anything OTHER THAN TICKET ISSUES.

Is There Re-Entry to The Festival?

Yes! You may come and go as you please, but your bag(s) may be subject to search each time upon re-entry. Do not remove your wristband. You must have your wristband on to get back into the festival.
Do You Allow Refunds on Tickets?

We are sorry, but tickets are non-refundable.

Are Kids Free?

Yes! Children 12 years and younger are admitted free to general admission seating areas when they enter with a properly credentialed adult; however, tickets are required for all seats in the VIP area. Children 2 and under are exempt.

Is there ADA Parking and Seating?

Yes on both. For Parking, simply follow the signs once you get to the driveway. For ADA Seating, please contact BirdFest in advance to learn more: contact@birdfestmusic.com

Nam in lacus eget nibh rhoncus ornare id ac massa veracity.
FAQ's – Food, Beverage & Vendors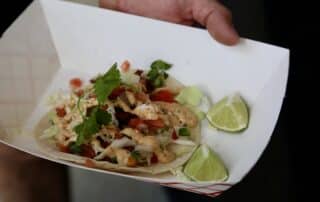 Can I use Credit/debit cards or cash?

Credit and debit cards or cash can be used with all vendors at the festival.

What Kind of Food & Beverage is Being Offered??

Our vendors offer everything from savory to sweet options – and yes, healthy options, too! Vendors will take credit cards or cash. For beverages, we'll have plenty of beer, soda, and water from local craft breweries and more surprises. See here for the list of food and beverage vendors, which will be updated continually.
Can I Bring My Own Cooler to the Festival Grounds?

Yes. You can bring your cooler onto the festival grounds. All coolers may be checked at the main gate as a safety precaution. But remember… no beverage or food be brought in glass containers.

Can I buy BirdFest gear and merch at the festival?

You bet. There will be a booth on-site for some unique BirdFest merch, including our posters. The merch booth accepts cards and cash.

Are You Allowing Outside Vendors?

It depends. How about that for an answer? If you are interested in displaying a booth at BirdFest, please reach out to contact@BirdFestMusic.Com
I Still Need Help, Please!
Reach out to us at contact@birdfestmusic.com with your phone number and best time to reach you. Allow 24-48 hours for a response.
Gates open at 10 a.m. Friday and at 8 a.m. on Saturday for all festival attendees.

What If I Need Medical Attention?

Local EMS is on-site to assist you with all medical needs.

Can I Bring My Dog?

Only certified assistance dogs are allowed with proper credentials. No other pets are allowed at the festival.

Can I Bring My Bike to BirdFest?

No. This includes bicycles, Segways, and motorized carts including ATV/UTV/Golf Carts.

Will BirdFest Take Place if it Rains?

BirdFest will take place rain or shine. The only delay is for lightning or severe weather. However, the festival will resume when it is deemed safe to do so.

What Is Your Smoking Policy?

BirdFest and The Wildlife Education Center are 100% tobacco-free.

Will There Be Wi-Fi on Site?

Most carriers do not extend to this part of Pinewood, SC, so both cell service and wi-fi are spotty.

What Can't I Bring on Site?

Glass containers, illegal substances, animals (except service animals), flammable lanterns, skateboards or scooters, bicycles, lasers or pointers, mega-phones or noise makers, fireworks, firearms, golf carts, ATV's, UTV's.
What are the Festival Rules?

Alcohol (not in glass containers) may be brought on-site.

VIP seating: credentials must be shown to ushers upon entry to the reserved seating area.

GA Seating is on a first-come, first-served basis. Chair height should not block the visibility of the stage for others.

Children 12 and under will be admitted FREE to general admission seating areas (accompanied by a paying adult); however, tickets are required for all seats in the VIP area.

ALL CHAIRS/BLANKETS MUST BE REMOVED DAILY. Items left are taken to Lost & Found.

Large umbrellas including beach or patio umbrellas are not allowed. Normal-size golf umbrellas and small personal umbrellas are allowed as long as they do not obstruct the view of others or dump water onto a neighbor during a rain event.

Folding chairs are allowed at the festival at all outdoor stages provided they do not obstruct the view of others. Tall canopy chairs do not meet these requirements and will not be allowed.

Persons with Disabilities: Reasonable accommodations will be made for persons with disabilities. Requests for special accommodations should be made as soon as possible, but not less than two weeks in advance, by reaching out contact@birdfestmusic.com

The Festival is rain or shine.

No drugs; firearms; pets/animals (unless certified as medically necessary); unauthorized video recording, audio recording, or flash photography (per artists' request); glass containers; tents/umbrellas/hammocks; drones; segways or hoverboards in concert areas. Coolers/backpacks may be checked.
Is Parking Included with Ticket Purchase?
Yes, General Admission parking is included with each ticket purchase. There is ample field parking on site. Follow the signs for General Admission parking. If you need ADA Accessible parking, please email us contact@birdfestmusic.com to reserve your spot.
Where is VIP Parking?
Follow the signs to the front entrance. VIP parking is included with VIP tickets and many sponsor ticket purchases.
Is Parking Included with my Tent Camping Pass?

Yes, one vehicle per tent camp location is allowed.

Where is ADA Parking?

Yes, we just ask that you let us know ahead of time so we can reserve your spot. Simply follow the signs for ADA parking once you reach the entrance.
Get exclusive info about the festival
Subscribe to our newsletter and don't miss anything.
We promise we will not spam you!
Follow the Avada Festival